'Tis the season to bare it all, to be seen. In spite of the images we're fed by the media, the world is full of people of all shapes and sizes–many of them actually having a good time. Imagine that!  Yes, really imagine it:
If self-consciousness is holding you back, be curious and be skeptical!
BE CURIOUS:  Try looking for people who ARE enjoying themselves in spite of imperfection. They have a right to their happiness and freedom, and so do you.  When you see their joy, does your attention go to their shape or to the look on their face? Who wouldn't want THAT? Now, step into their shoes for a moment — how might it feel to be them? How would it feel to be unself-conscious? How would it feel to move freely? What if you could just Go, Be, Do?
You can try this from the safety of your own home!
Try visiting these two sites for inspiration:
BE SKEPTICAL:  Skeptical of your own judgment! We're usually hardest on ourselves, so it's worth looking into the assumptions that shape your choices about activities and dress.  What would you REALLY LIKE TO DO?  What do you REALLY LIKE TO WEAR?  If someone else did those things, would it be so terrible? Give yourself permission too! Start safe if you like–a dance break by your computer at home, a fashion show in your own closet. Get comfortable and then…  GET OUT THERE!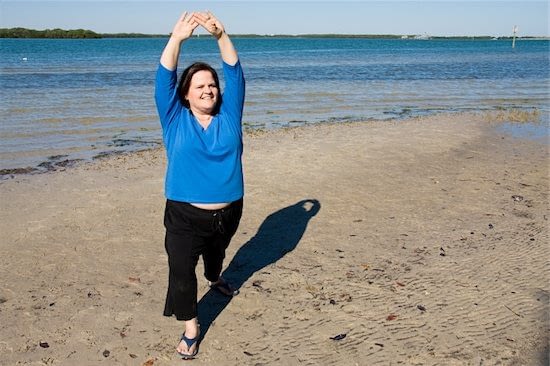 BE BRAVE:  When you're ready, step out of your comfort zone just a little bit–maybe 10%.  Then a little further next week or next month. You just might be surprised at how far you'll go.
REMEMBER: You don't have to love your body to enjoy it!
Body Acceptance is a huge step forward in the journey to a stable, happy weight.  To find out more about what the diet-free path could mean for you, SCHEDULE A FREE APPETITE BREAKTHROUGH SESSION!  Click to Schedule>>AppetiteClarity.10to8.com